This is a developing page. As more information and resources become available, we will update the page.
Below, you'll find a number of resources to help support your prayers, difficult conversations, desire to come together, and wishes to give Tzedakah. Our synagogue is a safe space where we can share what we need to about the difficult time we are all going through. We are here to offer you support. Reach out to us if you need it. Am Yisrael Chai.


USCJ Resources for Israel
United Synagogue for Conservative Judaism strengthens synagogues. USCJ is the network that ensures there are thriving centers of Jewish practice across North America, Israel, and beyond that celebrate both tradition and contemporary life. Together, they demonstrate what an authentic and dynamic Judaism looks like, inspire people to be a part of it, and advance its critical role in the world.
---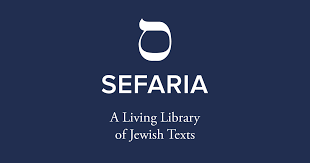 Sefaria is a non-profit organization dedicated to building the future of Jewish learning in an open and participatory way.
For Times of Distress: Prayers for Israel, Israeli Soldiers, and Those in Captivity
---
---