Clergy
Paul S. Drazen, Rabbi
     Rabbi Drazen is rabbi of Temple Adath Yeshurun. Though new to Syracuse, he brings years of varied experience to the congregation. He and his wife, Susie, are proud to be part of the TAY community.
During Rabbi Drazen's 23 years in the pulpit he created empowered, inclusive, and educated communities through innovative youth and education programming for all ages. The synagogue building he help envision in Omaha, like the congregation that meets in it, was designed to be open and available to all.
Through the years Rabbi Drazen served on hospital ethics committees, committees to curb domestic violence and was president of a religious broadcast consortium. Through the years he was a staff member of Camp Ramah in Wisconsin.
For fourteen years Rabbi Drazen was an integral part of the United Synagogue of Conservative Judaism. His work included guiding congregations in programming, leadership development and operational excellence. He edited Torah Sparks, served on the staff of the Imun program (synagogue skills for adults), the Sulam program (leadership training for synagogue presidents) and was staff director of the Committee on Congregational Standards and its Alternative Dispute Resolution program.
Rabbi Drazen has a B.A. in philosophy from Columbia University, a B.A., M.A. and rabbinic ordination from the Jewish Theological Seminary and a Doctor of Divinity, honoris causa, from JTS.
Esa K. Jaffe, Ba'alat Tefillah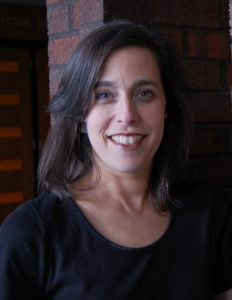 Esa has served as the Ba'alat Tefillah since 2008.  In her role as musical leader and shaliach tzibur she has been able to draw on her history at Temple Adath Yeshurun to maintain its musical traditions while at the same time, building new ones.  Esa is a trained singer with a Master's Degree in Voice Performance from Syracuse University.  She also holds a Master's Degree in Jewish Communal Service from the Hornstein Program at Brandeis University with a concentration in Jewish Education.  Esa received her Bachelor's Degree in Psychology from Brandeis University as well.
Esa grew up at Temple Adath.  She was active in USY and is a graduate of the Syracuse Hebrew Day School.  She is also a graduate of the Epstein Hebrew High School.  She began her professional life at Temple Adath after she returned to Syracuse with her husband.  Esa first worked as a teacher in the religious school and as a youth advisor.  She later became the Director of Education, a job she held for eight years.  She transitioned to the job of Ba'alat Tefillah after that.
Esa has sung with many groups in the community including Syracuse Opera, Syracuse Vocal Ensemble and Syracuse University Oratorio Society.  Esa has taught at the Epstein Hebrew High School and has served on the Board of the Syracuse Hebrew Day School.  Esa is married to Chaim Jaffe who has served as the President of Temple Adath.  Esa and Chaim have four children; Ari, Shai, Ilana and Jonah.